Forest garden tour
Grow food sustainably for less work and more wildlife. Two hour tour of our West Wales forest garden, explaining why it's good for the environment and how it's less maintenance. Includes coffee & biscuits, from April to September, tickets £26 via Airbnb.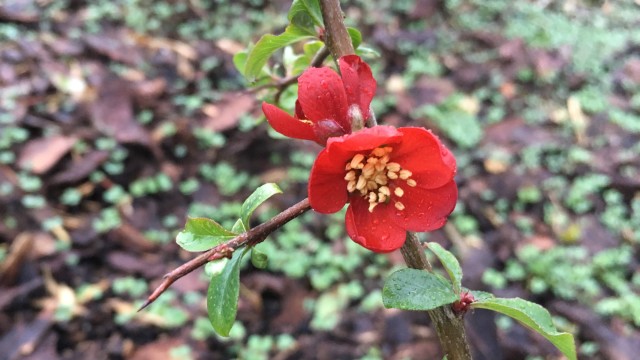 Book tour
Forest garden workshop
Learn how to create your own forest garden with this in-depth and hands-on session. The whole process is covered, from surveying, to planning, propagating & planting. All day 10am‑4pm, refreshments included, from April to September, tickets £75 via Airbnb.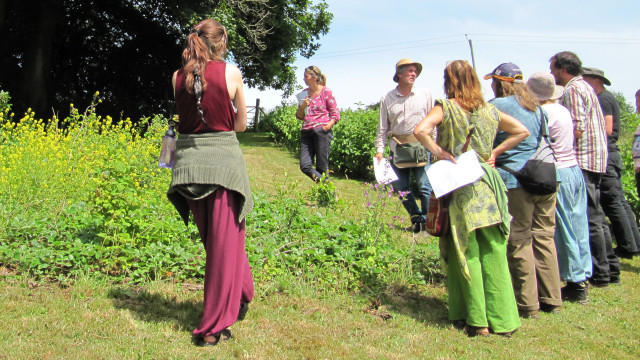 Book workshop
Directions
From Newcastle Emlyn—immediate right after 30 sign in Cwm Cou, signposted Felin Geri, one mile up the steep hill on the left.
From Cardigan—right turn in Cwm Cou toward Newcastle Emlyn, round corner, immediate left signposted Felin Geri, one mile up the steep hill on the left.
Testimonials
"Makes a forest garden feel achievable" Anne, Llandeilo
"Simply inspiring" Donna, Llandeilo
"Can't really recommend this place enough" HD2001
"I'm just delighted with the plan! It's everything I wanted and much more." Sandra, Dublin
A forest garden is productive, sustainable and low maintenance. Grow edible crops with trees, shrubs and perennial vegetables in a resilient system providing its own nutrients, pollination, pest control and mulch.
About us
We moved to West Wales with our young family in 2015 for a greener, quieter life and to plant a forest garden. We set up Forest Garden Wales to promote its practise, via tours, workshops, talks and writing. We've planted one forest garden already, with a polytunnel, raised beds, propagation beds and a wildlife pond. A second garden is now in progress, the Ornamental Forest Garden, designed to showcase the aesthetic potential of forest gardening.