Wildlife & forest garden design
A forest garden is like a wildlife orchard underplanted with edible shrubs and perennial vegetables. It is productive, sustainable and low maintenance.
I design forest gardens for clients with small gardens or acres, always with an eye to providing wildlife habitat, and food enough for everyone. I can also implement design if the garden is relatively local.
I also offer a remote design service, using satellite photos, video calls and other technological delights. Prices from £100 for a satellite CAD plan, through to full planting plan with sketches.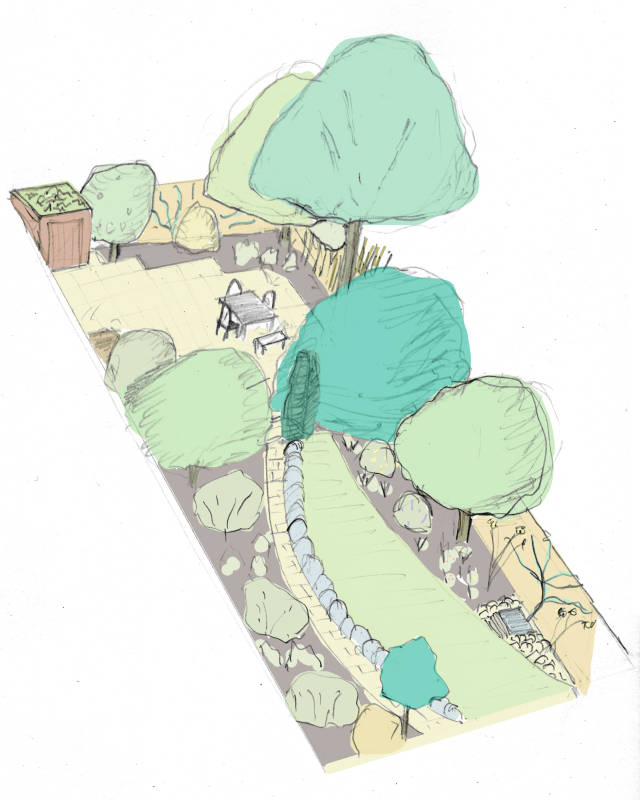 Phone me!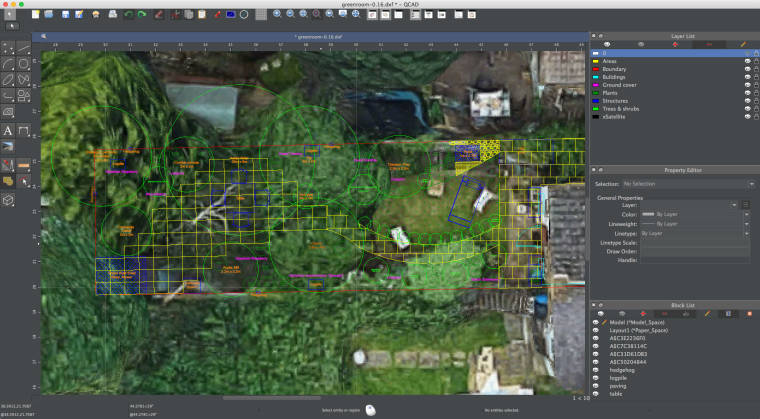 Testimonials
"Makes a forest garden feel achievable" Anne, Llandeilo
"Simply inspiring" Donna, Llandeilo
"Can't really recommend this place enough" HD2001
"I'm just delighted with the plan! It's everything I wanted and much more." Sandra, Dublin
Directions

We live in glorious West Wales in Ceredigion, next to Pembrokeshire and Carmarthenshire and 7 miles from the sea. Our address is Penralltgeri Isaf, Cwm Cou SA38 9PA
From Newcastle Emlyn—immediate right after 30 sign in Cwm Cou, signposted Felin Geri, one mile up the steep hill on the left.
From Cardigan—right turn in Cwm Cou toward Newcastle Emlyn, round corner, immediate left signposted Felin Geri, one mile up the steep hill on the left.
About us

My name is Jake. We moved to West Wales with our young family in 2015 for a greener, quieter life. I set up Forest Garden Wales to run tours, workshops and talks to promote forest gardening, a productive and sustainable way of gardening.