Next Lockdown Livestream is Planning
Forest garden planning is the subject of the next Lockdown Livestream, on Wed 20 May, 10am BST, followed by a half hour Zoom session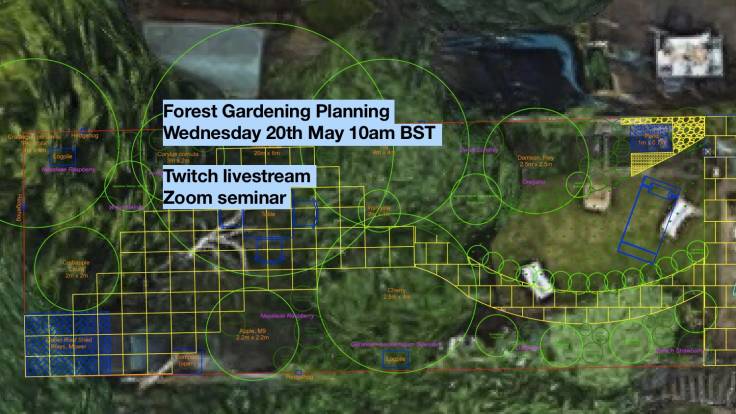 Last week I ran a seminar on Forest Garden Planning for the National Forest Gardening Scheme, organised and curated by Hannah Gardinder & Paul Pivcevic.
It was great. So good, I'm running it again, tomorrow, with a Zoom chat afterwards for 30 minutes. Bring along your forest garden planning questions!
Zoom invite
Meeting ID: 777 8638 9692
Password: strawberry
The livestream starts promptly at 10am, the Zoom chat at 10.30am. I've only used Zoom a couple of times, so there's bound to be a Technical Disaster of monumental proportions. Whatever happens, it should be entertaining.
Author:

Jake Rayson

Date:

Permalink:
Subscribe to blog posts by email