What is a Forest Garden?
A simple definition of what makes a forest garden tl;dr productive, sustainable and low maintenance.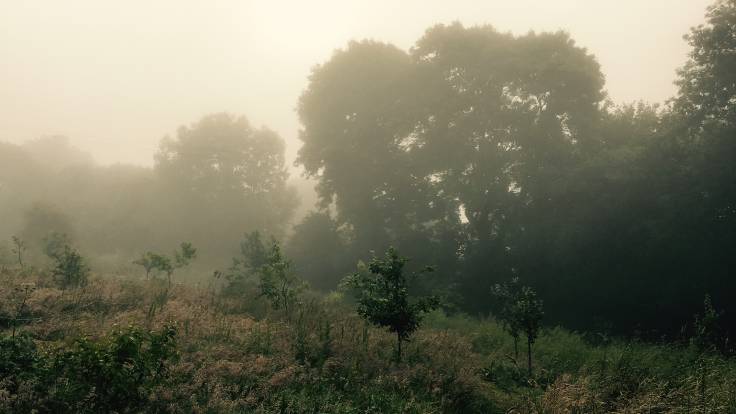 I gave another Introduction to Forest Gardening talk the other day (press p to see the notes), and I rejigged my definition of a forest garden:
Productive
Sustainable
Low maintenance
1. Productive
A forest garden is a productive garden, growing food and wood crops.
It is multi-layered, using all available space in 3 dimensions.
2. Sustainable
Supplies its own nutrients with mineral accumulators and nitrogen fixing plants.
As a balanced ecosystem, the wildlife predators keep the pests in check.
A permanent "living mulch" ground cover minimises weeds.
Trees, perennials and soil biota sequester carbon.
Increased biodiversity because of the wide range of plant species, the habitats these provide for wildlife and the flowers chosen for pollinators & predators.
3. Low maintenance
No watering (all water on-site)
Minimal weeding (permanent living ground cover)
No digging (mostly perennials with some self-seeding annuals)
No fertilisers (fertility from mineral accumulators and nitrogen fixers)
No compost (compost in-situ)
The book I always recommend is Martin Crawford's Creating a Forest Garden.
Author:

Jake Rayson

Date:

Permalink:
Subscribe to blog posts by email