Wildlife forest garden design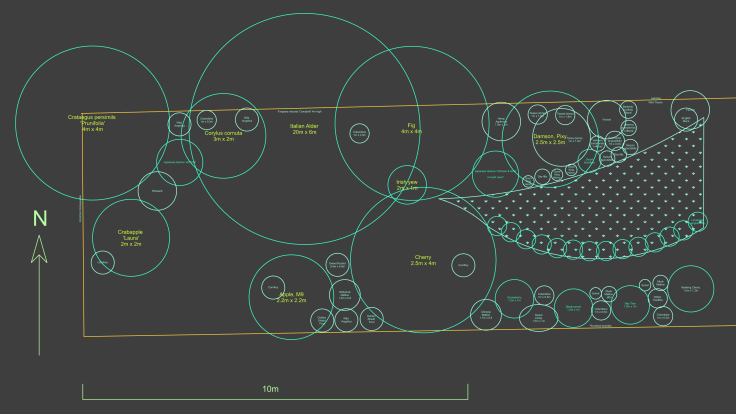 My area of interest is wildlife and forest gardening, although I have worked in ornamental gardens as well. I have designed forest gardens for clients in London, Wales, Ireland, Belgium and California! I offer all aspects of a design service, from consultancy to the complete design, groundwork and planting.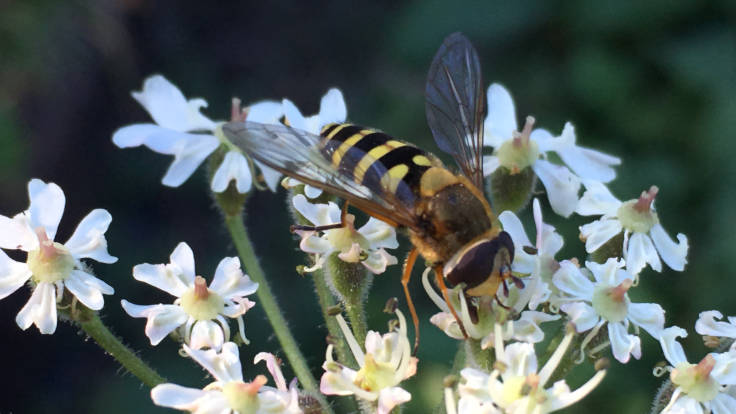 Remote forest garden design
We also offer a remote forest garden service, from a basic CAD plan created from a satellite photo, through to a detailed planting plan with visuals:
Satellite CAD plan
Structural & tree plan
Detailed planting plan
Timetable & instructions
Pencil sketches
The whole process takes about 2 weeks, depending on the site and the level of detail. Communication is via Zoom video calls, Whatsapp and email. I use Simplenote to document the design. The design software I use is QCAD, available for free.
The final design is the CAD drawing and the document, which shows the CAD drawing and sketches, gives a walk-through description, a schedule of works, a referenced list of plants and a list of maintenance jobs. Here is a living example from a London client.
The CAD file is provided in PDF and DXF formats, both universally recognised.
Testimonial
"I'm just delighted with the plan! It's everything I wanted and much more."
~ Sandra from County Dublin
Please email Jake hello@forestgarden.wales or phone on 07802 535 321 to arrange an estimate.