Gallery
Forest Garden Gallery description plus resources for finding Creative Commons photos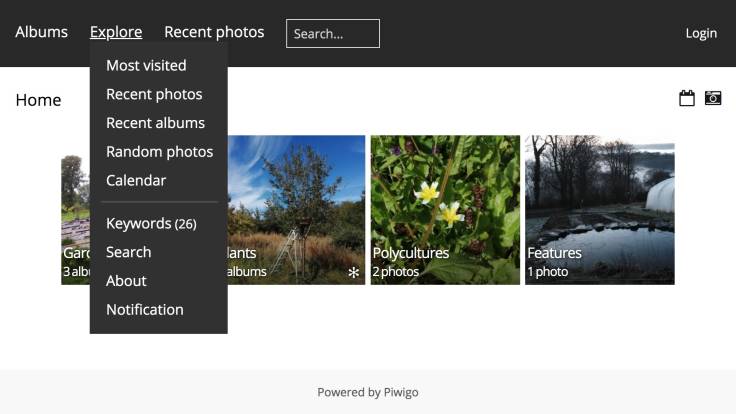 The ForestGardenGallery.uk is a gallery of forest garden photographs of individual plants, examples of individual forest gardens and different polyculture combinations.
The purpose is to show what the plants look like, what different forest gardens look like and what plants work well together.
The galleries are:
Plants
Forest gardens
Polycultures
Features
Wild flowers
Wildlife
The photos are all licensed under the Creative Commons Attribution-NonCommercial 4.0 license. This means that they can be shared and adapted, so long as attribution is given and it's not for commercial purposes.
Finding photos
There are some very handy websites out there for finding Creative Commons licensed photos. Here are some using Horse Mint (Mentha longifolia) as an example:
Author:

Jake Rayson

Date:

Permalink: