Thursday, 11th October 2018 09:54am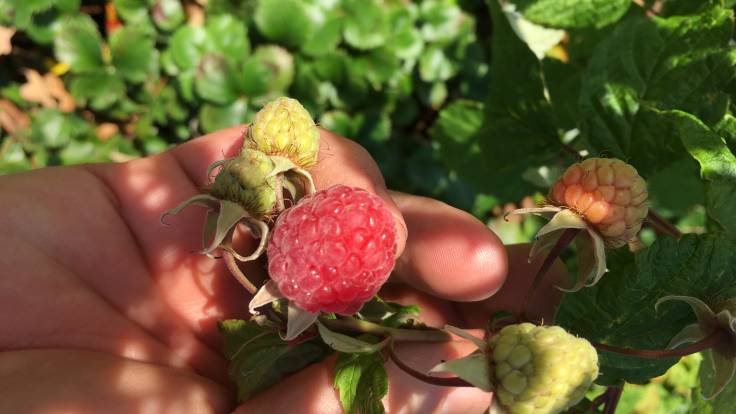 Remember yesterday's summer? Today it's wet 'n' windy in the #ForestGarden, so a photo from those halcyon days, picking early raspberries in the baking hot sun in October.
Bonus: did you know that halycon comes from the Latin for kingfisher? At least, I think it does.
Author:

Jake Rayson

Date:

Permalink: