Sunday, 12th May 2019 06:59pm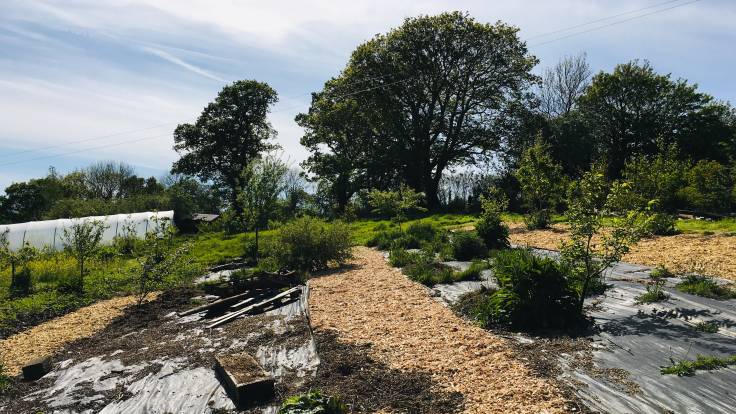 @hilltopgina getting there one barrow load at a time!
I had some thoughts about mulching materials. If you have to buy it, I much prefer bark over wood chip. It's flatter, lighter and more inert. As it's sold by weight, I think this would make a difference. My advice to anyone starting out with a #ForestGarden is to stockpile wood chip from an arborist if you possibly can, at the beginning of the project. Currently, 1 tonne of wood chip covers maybe 175m²? At about £70 per tonne, that's costing more than the plants!
Creating a wood chip requires vast amounts of raw material to get the coverage, plus it eats up the petrol (5 litres per day?). Much more economical and ecological to use somebody else's raw material.
Author:

Jake Rayson

Date:

Permalink: