Sunday, 23rd February 2020 01:02pm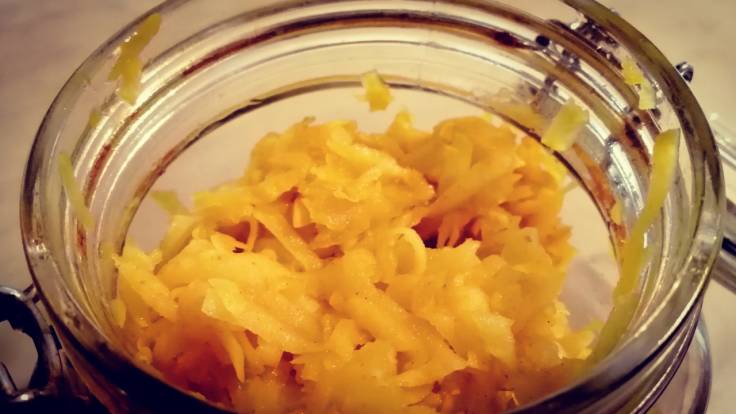 Just tasted the grated Jerusalem Artichoke Sauerkraut wannabe and it is delicious. Because it's grated, it tastes saltier than the previous batch of fermented Jerusalem Artichoke chunks. Keeping it in the fridge now that it tastes fermented enough, will add it to sandwiches and vegan hotdogs. Oh yes.
The recipe:
Ingredients
1 kg Jerusalem Artichoke, peeled & sliced thickly (or grated)
3 cloves garlic, blended
50g ginger, blended
2 tsp turmeric powder
25g salt
1 litre water
Method
Blend ginger & garlic
Mix everything together
Ferment for 2-3 weeks
Notes
Ferment it in larger jar, otherwise it will bubble over.
When ready, decant it to smaller jar and store in the fridge to slow down fermentation.
Skim of white scummy stuff of the top
When you grate the Jersualem Artichoke, it seems to speed up the fermentation.
You may need to weigh the artichoke down to keep it under the brine.
Author:

Jake Rayson

Date:

Permalink: