Wednesday, 26th February 2020 08:08pm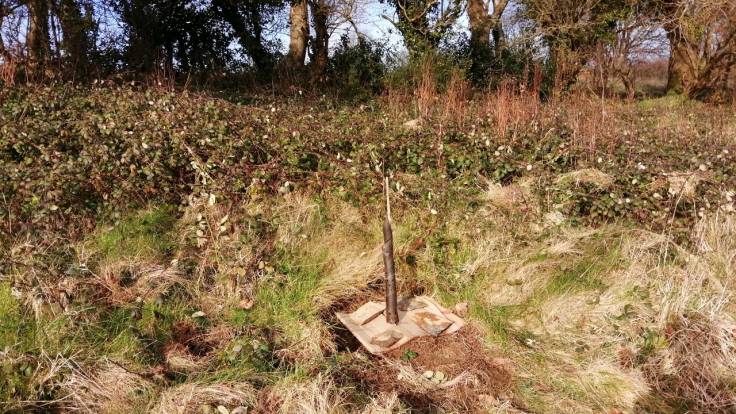 Yet more staring at my face in slo-mo today, editing #ForestGarden video. So many bloopers that I've been multiply spliced, ended up looking like Max Headroom (that's a 20th century cultural ref btw).
As a counter-point, I planted out the remaining trees in the #ForestGarden #nuttery. This is a steeply sloping 1 acre field, gently going over to bramble and bracken in a neglected fashion but, hey, bad vegans. The trees are two Italian Alder, little biddy baby ones, I hope they'll be okay. I really like alders, and Italian Alder in particular, such beautiful bark and catkins.
For a bit of variation, I took a chainsaw to an Elder in "Bramley Border". It's getting a bit tired, so hopefully a short, sharp, chop will revitalise it. And then pruning some Buddleia. I will use the cuttings in a dead hedge, which means I'll probably never have a bonfire again. Hooray for dead hedges 🎉
Author:

Jake Rayson

Date:

Permalink: