Saturday, 16th May 2020 09:15am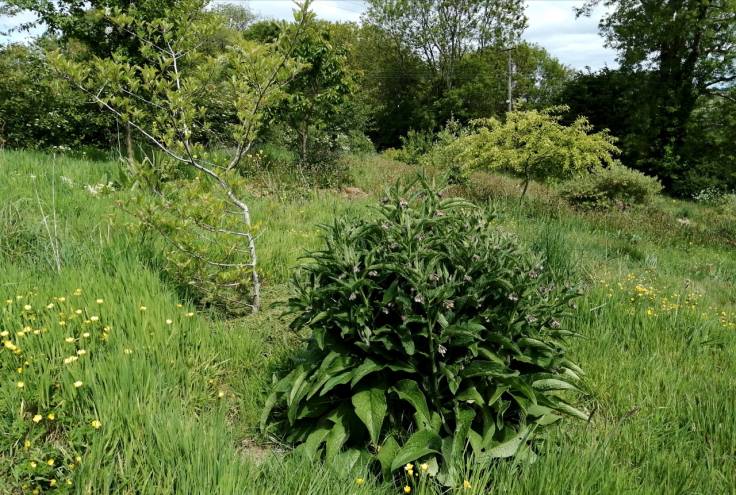 Bore da fyd, morning world. Just wanted to show what a clump of Comfrey looks like, about 1m tall, 0.8m diameter. This is 'Bocking 14', a sterile cultivar that doesn't spread as much.
Fantastic plant, use as a chop 'n' drop mulch around fruit trees.
Author:

Jake Rayson

Date:

Permalink: