Tour our forest garden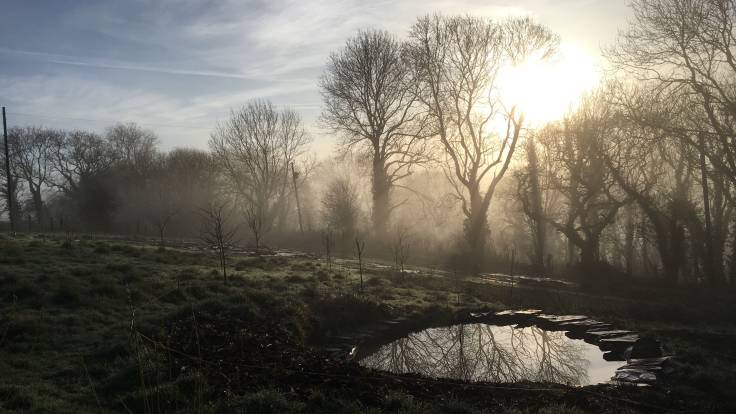 On the first Saturday of each month (May to September inclusive, except June), we offer a 2.5 hour tour of our forest garden in Cwm Cou in Ceredigion, near Newcastle Emlyn. This includes a presentation and coffee & cake. It's for anyone interested in learning more about forest gardening.
The dates for your diary are:
Saturday 6th April 2019
Saturday 4th May 2019
Saturday 15th June 2019 3rd Saturday
Saturday 6th July 2019
Saturday 3rd August 2019
Saturday 7th September 2019
The tour runs from 10am to 12:30pm.
You can buy tickets for £20 from forestgardenwales.eventbrite.co.uk
Forest gardening is a productive and practical garden system using trees, shrubs and perennial plants, designed to be stable, sustainable and low-maintenance.
Included in the tour
30 minute presentation on an introduction to forest gardening
Coffee and homemade cake
Beautiful wooded hillside location
Opportunity to buy selected forest garden plants
What you will see on the tour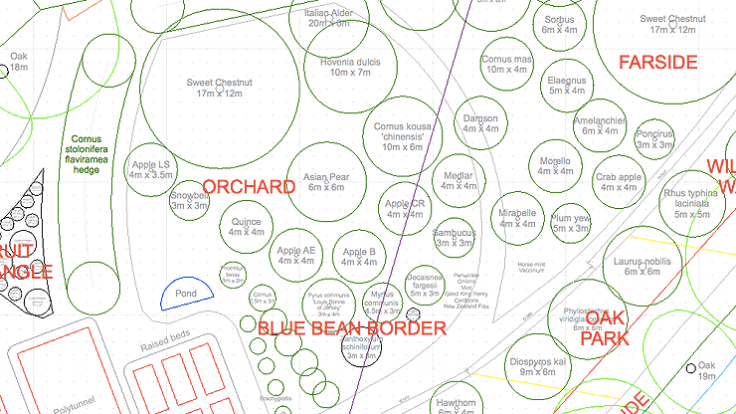 Introduction to forest gardening presentation
Half an acre of newly planted coppice, designed for firewood, poles and posts
One acre greenfield site of the planned Ornamental Maintenance-free Garden (OMG); discussion of windbreaks, access, utilities, fencing and planning
Shrub propagation area & chickens
The main attraction: a one acre pasture field started in the winter of 2015.

Fruit Triangle
Ground cover propagation area
Polytunnel & raised beds for annuals
Wildlife pond for pest control
Predator strip
Orchard area, with grass crop
Shrubbery (area of dry shade)
Demonstration of mulching technique
Prickly Quad
Blue Bean vegetable border
Mushroom Manor: growing mushrooms on logs
Willow Walk

Coffee & homemade cake
Exit via plant shop
Tickets £20 each, booking essential from Eventbrite.
Please note, BOOKING IS ESSENTIAL. Wellies and waterproofs highly recommended. Also, at the very least, a mild interest in gardening is a prerequisite: the garden is in its early stages and indifferent individuals will only see twigs.
For group bookings on different dates, please email Jake hello@forestgarden.wales or phone/text on 07398 474 064.
Private tours
These dates are unavailable as they have been booked.
Directions
For directions, see www.forestgarden.wales/contact